Cultural Center Gasteig Munich, Germany
September 25, 2010 through October 12, 2010


With more than 1700 events per year, and nearly 6000 visitors daily, the Gasteig in Munich is one of the biggest cultural and educational centres in Europe. It is the home of the Munich Philharmonic Orchestra, the Academy of Music and Theatre, Munich's Adult Education Centre as well as the Munich Municipal Library. The exhibition "Religious Tolerance: Islam in the Sultanate of Oman" was displayed there in the center of the main entrance foyer, which placed it in front of practically all of the visitors.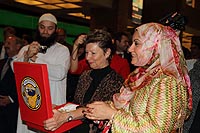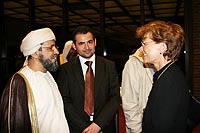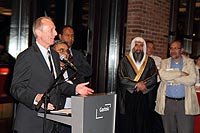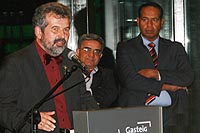 The exhibition was opened on September 24, 2010 by Oman's Ambassador to Germany, Dr. Zainab Al-Qasmiyah; the Undersecretary Sheikh Ahmad Al-Siyabi; Munich's Mayor Hep Monatzeder; the Managing Director of the Gasteig München GmbH, Mrs. von Welser; and the General Secretary of the German-Omani Association, Mr. Georg Popp, who is also the exhibition's Project Coordinator in Europe. At the opening event two documentary films were also presented to the general public, "Religious Tolerance in Oman" and "Islamic Art in Oman."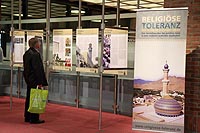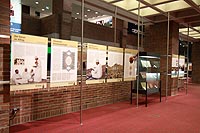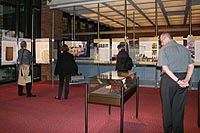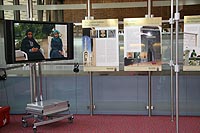 Among the more than 100 invited guests were representatives of the Bavarian government and numerous other notables who are active in the promotion of intercultural and interreligious dialogue, such as Regional Bishop Susanne Breit-Kessler; Imam Benjamin Idriz, leader of the Islam Center for Europe, in Munich; Bavaria's former Vice President, Mrs. Stewens; the Islamic liaison of the regional Evangelical Church, Dr. Oechslen; and the Deputy Chairman of the Foreigners Advisory Council of the city of Munich, Mr. Asgar Can.
The speech of Mrs. v. Welser as pdf download (Deutsch)

The speech of Mayor Monatzeder as pdf (Deutsch)