National Library, Singapore
December 07 through December 31, 2015
The exhibition at the Singapore National Library was organised by the Ministry of Awqaf and Religious Affairs, in cooperation with the Consulate General of Oman to the Republic of Singapore.

Dr Yaacob bin Ibrahim, Minister of Communications and Information of Singapore, patronised the opening ceremony of the exhibition.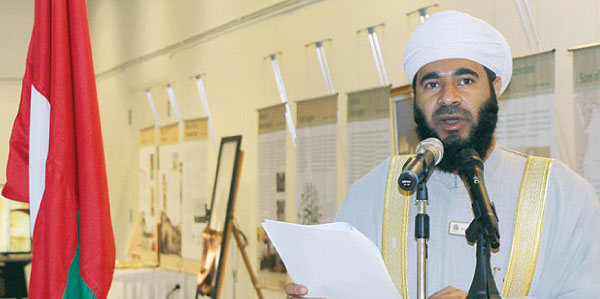 He expressed his pleasure for the opening of the exhibition, saying: "I visited the Sultanate of Oman several times, and this exhibition highlights the aspects of life in Oman and appreciation of its people to the values of diversity and tolerance that they have both locally and globally."

Sheikh Zakaria bin Hamad al Saadi, Consul General of Oman to the Republic of Singapore, said that the exhibition carries the important message of the Sultanate, explaining that the world needs today to promote values of tolerance and coexistence among nations and religions. He added that the exhibition holds a rich importance that has particular impression in the Republic of Singapore where all religions and religious communities coexist in harmony.