Museum of World Religions, Taipeh, Taiwan
December 01 through December 31, 2015
The Museum of World Religions is the first museum solely dedicated to promoting knowledge and understanding of the world's major religions. Combining the beauty of art and culture, as well as the insights of academic religious studies, the Museum has been the subject of considerable international acclaim.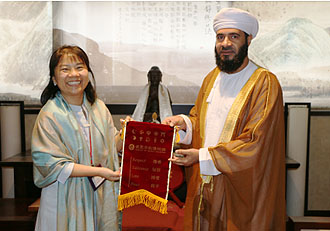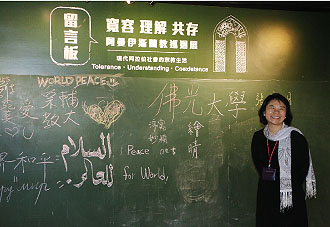 Since its opening, the Museum has continued to host interfaith dialogues and exchanges in order to increase mutual understanding and friendly interaction amongst various religions. Its collections, exhibitions, programs, research, and publications have developed into an invaluable resource for educational institutes at all levels. The museum resized all panels of the exhibiton to big scale for display on full wall and arranged visits to the exhibition conjoined with workshops for various student groups.

The exhibition was visited by by an Omani delegation led by HH Mohamed bin Salim Al Said. He was joined by James Wei, director of the Taipei Economic and Cultural Office in Muscat and Mohammed Al-Mamari, director of the project.