Parliament of the World's Religions, Salt Lake City, USA
October 15 through October 19, 2015
The touring exhibition "Religious Tolerance; Mutual Understanding, Peaceful Coexistence: Oman's Message of Islam," sponsored by the Ministry of Awqaf and Religious Affairs, was also on display at the conference of the Parliament of the World's Religions, held in Salt Lake City, Utah, USA.
The Parliament of the World's Religions is a convocation of people of spirit and faith from around the world; at this conference more than 10,000 people from over 80 countries and 50 different religious and spiritual traditions came together to share, learn, network, and celebrate. It was first held in 1893, re-established in 1993 in Chicago. Since then it has been held in Capetown, South Africa 1999; Barcelona, Spain in 2004; and Melbourne, Australia in 2009.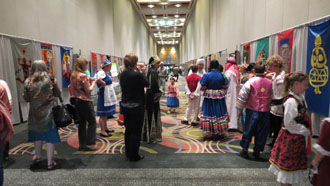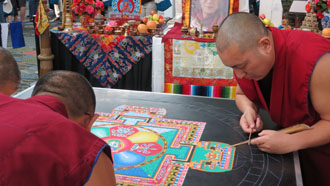 Parliament Board Chair, Imam Abdul Malik Mujahid reminded that "Faith brings out the best in us, and interfaith brings out the best of our faiths."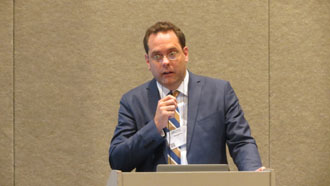 Oman 's exhibition was on display in the Cultural Hall, visited by thousands of people daily, who learned about the modern-day Sultanate and about Oman's millennia of experience in trade and cultural exchange, widespread acceptance of religious diversity, and rich seafaring history.
On Monday, October 19, 2015, a paper entitled "Preventing Violent Extremism: Inter-Religious Coexistence in Oman" was presented by Rev. Douglas Leonard, Director of the Al Amana Centre, a center for interfaith engagement in Muscat.