Islamic Cultural Center of Catalonia at Barcelona
November 18 through December 18, 2011


The "Centre Cultural Islàmic Català" (CCIC) inaugurated this new community center with the presentation of the exhibition "Religious Tolerance: Islam in the Sultanate of Oman."
Hosted by CCIC Director Salim Benamara, the speakers panel consisted of HE Shaikh Ahmed bin Saud al Siyabi, Secretary-General of the Ifta Office, Rabbi Jorge Burdman, head of the Department of Peace and Interreligious Dialogue of the Israelite Community of Barcelona, Padre Jaume Flaquer on behalf of Christianity and Justice organization, and the Center's Imam Mahmoud Jaafar.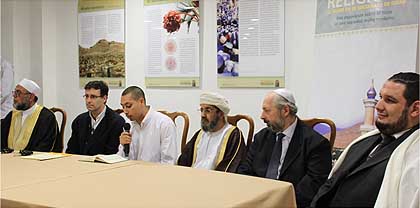 Speeches on the occasion focused on the need to promote shared values among people with different religions. They encouraged co-operation and peaceful co-existence and they stressed the importance of curbing clashes and violence. The speakers said over the years, the image of Islam was tarnished by some sections of the media which tried to manipulate public opinion and its time to portray true values of Islam.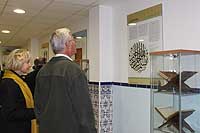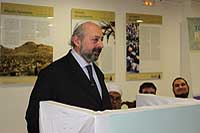 The inauguration was also attended by HE Hilal Al-Maamary, Ambassador of the Sultanate of Oman to Spain, representatives of Qatar and Pakistan, as well as distinguished guests from Barcelona and members of the local community. Religious singers presented Quran verses and songs before and after the speeches. Following the remarks, there was informal mingling, tea and sweets were served, a calligrapher made name cards for the visitors, and ladies could have their hands painted with henna in traditional designs. In addition to the Omani manuscripts and religious artifacts, handicrafts from Morocco, Algeria and Tunisia were also on display.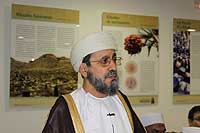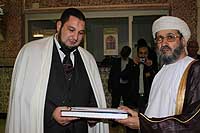 The vision of the CCIC is "to play an effective role within Catalan society, as well as to promote Islamic culture and civilization as a heritage of all mankind, through dialogue and promoting mutual understanding." Among its principles are to promote the principles of Islam based on mutual respect and dialogue, with a commitment to communication and cooperation with other cultural institutions. Its stated objectives include promoting intercultural dialogue in order to promote the welfare of the people, and to collaborate with various organizations and institutions which share its values.