United Nations (UN) Vienna
July 29 through August 12, 2011


The exhibition "Sultanate of Oman: In the Modern Age with Tradition" was first presented at the United Nations (UN) in Vienna, focusing on "Religious Tolerance in Oman." It was the first exhibition by an Arab country in the Rotunda, a central hub of the United Nations.
At the opening on July 29, 2011 over 70 representatives were present from several prominent nations and international organizations, as well as from the Austro-Omani Association and the German-Omani Society. The Omani Society for Fine Arts' Photography Club was represented by the photographers Yaqoob Al Riyami and Hamid Al Shahri.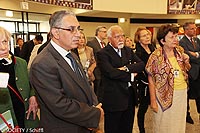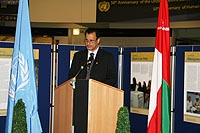 The Omani Ambassador to Austria, and Permanent Representative to the UN, Dr. Badr Al-Hinai emphasized in his speech: "Our exhibition provides an introduction to cultural and historical aspects of Oman and its experience in political and social development. It also shows you Oman as an example of how people with the most varied cultural and religious backgrounds can live together in peace and harmony."
(here the entire speech by Dr. Badr Al-Hinai as pdf-download)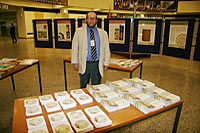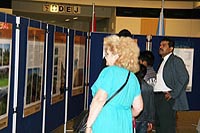 Accompanying the exhibition is the documentary film "Religious Tolerance in Oman" show, which was presented at the opening and continuously during the exhibition period. This film is available on DVD in 8 different languages, which was gladly received by the UN staff from around the world.