April 06 through July 06, 2014


For the first time in the far-east country, a Japanese university at the city of Kyoto has hosted an Omani exhibition of the message of Islam, introducing Japanese people to an approach of coexistence and tolerance as embedded in the exhibition's message.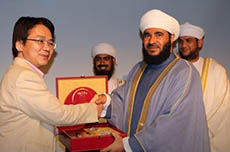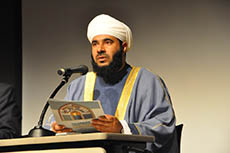 "The Japanese public is open to learn new things. The Japanese are interested in learning about Islam," Professor Katashiro Kohara, the director of the Centre for Monotheistic Studies at Doshisha University, said in a speech about the Exhibition cited by the Oman Observer.
"The Exhibition gives the Japanese another chance to learn about the basic principles of Islam and the great contributions of Oman in spreading the message of tolerance," he added.



OmanTV report

Video Documentation CISMOR Kyoto (Japanese)